PLEASE READ THIS AGREEMENT CAREFULLY BEFORE USING THIS SERVICE.
BY USING THE SERVICE, CLICKING AGREE OR OTHER FORM OF ASSENT, YOU ARE AGREEING TO BE BOUND BY THIS AGREEMENT. IF YOU ARE AGREEING TO THIS AGREEMENT ON BEHALF OF OR FOR THE BENEFIT OF YOUR EMPLOYER OR A THIRD PARTY, THEN YOU REPRESENT AND WARRANT THAT YOU HAVE THE NECESSARY AUTHORITY TO AGREE TO THIS AGREEMENT ON THEIR BEHALF. REVIEW SECTION 9, AS IT REQUIRES MANDATORY ARBITRATION AND CONTAINS A CLASS ACTION WAIVER.
This agreement is between Zeally Health, LLC, a Texas limited liability company (Zeal.ly), and the Customer agreeing to these terms (Customer).
This agreement provides Customer access to and usage of an Internet-based software service, including, without limitation, its features, functions, and user interface, as specified on an order (Service).
Customer Owned Data. All data uploaded by Customer to the Service remains the property of Customer, as between Zeal.ly and Customer (Customer Data). Customer grants Zeal.ly the right to use the Customer Data solely for purposes of performing under this agreement. During the term of this agreement, Customer may export its Customer Data as allowed by functionality within the Service.


Access and Usage. Customer may allow its employees and contractors to access the Service in compliance with the terms of this agreement, which access must be for the sole benefit of Customer. Customer is responsible for the compliance with this agreement by its employees and contractors.


Customer Responsibilities.



Technical. Customer: (i) must keep its passwords secure and confidential; (ii) is solely responsible for Customer Data and all activity in its account in the Service; (iii) must use commercially reasonable efforts to prevent unauthorized access to its account, and notify Zeal.ly promptly of any such unauthorized access; and (iv) may use the Service only in accordance with the Service's online knowledge base and applicable law.


Patients Customer must make patients and clients aware of the following. Zeal.ly is NOT an Emergency Service and in the event of an emergency, patients and clients must use a phone to call 911 or you or other healthcare provider. Though patients and clients may be in direct, virtual contact with Zeal.ly through the Service, neither Zeal.ly nor the Service provides any medical or healthcare services or advice including, but not limited to, emergency or urgent medical services. Patients and clients are responsible for the security of their communications that are within their control, including, without limitation secure internet connection, creating strong passwords, and safeguarding such passwords. Patients will be required to agree to a Patient Terms of Service contact before using the Service.


Compliance with Medical Retention Laws, Patient Records Access, Privacy Laws, And Third-Party Payor Laws. Customer is responsible for understanding and complying with all state and federal laws related to retention of medical records, patient access to information, and patient authorization to release data. Customer agrees that it is solely responsible for informing patients of the risks of using the Service and obtaining any consent or authorization from patient communication deemed necessary under state or federal privacy laws prior to using the Service. Customer further understands that use of the Service does not guarantee payment from any third-party payor and agrees that Customer is solely responsible for compliance with any laws, policies, rules or regulations required by any such third-party payors.



Technical Support. Zeal.ly must provide Customer support for the Service under the terms of Zeal.ly's Customer Support Policy (Support), which is located at zeal.ly/support.html


Third Party Services. The Service interoperates with one or more third party services and depends on the continuing availability and access to such third-party service and any data or information interfaces (Third Party Services). If for any reason Zeal.ly cannot access or use the applicable Third-Party Service (including without limitation, change in terms or increase in fees charged by a third-party service provider), Zeal.ly may not be able to provide all the functions of its Service. No refund or credit will be provided for unavailability of any Third-Party Services. Zeal.ly is not responsible for the security and privacy of any information once shared with any Third-Party Services, however Zeal.ly does have contracts in place with such third parties wherein they assure Zeal.ly that they will adequately protect any information shared with them as part of using the Service.


Electronic Prescriptions. If Customer uses the Service for Electronic Prescriptions (Electronic Prescriptions), the following applies:



Customer is responsible for understanding and complying with all state and federal laws as well as third party payor requirements related to the permissible use of the Service to prescribe Controlled and Non-Controlled Substances as applicable. Each Electronic Prescription account will be assigned to a specific provider (Prescribing Provider) as authorized by Customer.
The Customer and each Prescribing Provider agrees: (1) to only prescribe on their own behalf and not give away password or credentials to another person to prescribe for them; (2) to prescribe only for legitimate medical purposes; (2) to take the same responsibility as Customer would take when transmitting paper or phone prescriptions; and (3) to notify Zeal.ly within one day if:

Customer or a Prescribing Provider is contacted by a pharmacy because a controlled substance prescription is displaying the incorrect United States Drug Enforcement Administration (DEA) number;
if Customer or a Prescribing Provider discovers that a controlled substance prescription issued using a DEA number were not consistent with the prescriptions actually signed, or were not signed at all; or
if a Prescribing Provider's token has been lost or stolen, or the authentication protocol has been compromised; and to report to the DEA any security incident and provide Zeal.ly with a copy of such report.

  Customer agrees to keep all security incident reports on file for a period of 2 years.
If Identity Proof Hard Tokens or Soft Tokens are necessary for compliance with e-prescribing laws, Customer must agree and obtain agreement from its Prescribing Providers that each Prescribing Provider may not allow any other person to use the token or enter the login in order to sign controlled substance prescription, or share its login.



Availability. Zeal.ly will make commercially reasonable efforts to maintain the availability of the Service, excluding any scheduled downtime, events beyond the reasonable control of Zeal.ly and Customer technical issues. The features and functions of the Service and Support may change but will not material degrade during a paid term of an order.


Mutual Compliance with Laws. Each party represents and warrants to the other party that it will comply with all applicable laws regarding its performance under this agreement.


Accuracy of Information Provided. Customer represents and warrants to Zeal.ly that all Customer Data and other material provided under Customer's account, by Customer or on its behalf, is true, correct and accurate. If Customer learns that any Customer Data provided to Zeal.ly as part of the Service is not true, correct or accurate, Customer must immediately notify Zeal.ly of this fact, and provide the true, correct and accurate information. Zeal.ly relies on Customer representations regarding the truth, accuracy and compliance with laws of Customer Data.


NO MEDICAL ADVICE PROVIDED BY ZEAL.LY. The Service is solely providing a technology platform and does not provide medical advice, provide medical or diagnostic services, obtain patient informed consent or authorization, or prescribe medication. Use of the Service is not a substitute for the professional judgment of health care providers in diagnosing and treating patients. Customer agrees that it is solely responsible for verifying the accuracy of patient information (including, without limitation, obtaining all applicable patients' medical and medication history and allergies), obtaining patient's informed consent to use the Service and for all of its decisions or actions with respect to the medical care, treatment, and well-being of its patients, including without limitation, all of Customer's acts or omissions. Any use or reliance by Customer upon the Service will not diminish that responsibility. Customer assumes all risks associated with Customer's clinical use of the Service for the treatment of patients. Neither Zeal.ly nor its licensors assume any liability or responsibility for damage or injury (including death) to Customer, a patient, other persons, or tangible property arising from any use of the Service.


OTHER THAN THE ABOVE WARRANTY, THE SERVICE IS PROVIDED 'AS IS' WITHOUT WARRANTY. ZEAL.LY DISCLAIMS ALL WARRANTIES, INCLUDING, WITHOUT LIMITATION, THE IMPLIED WARRANTIES OF MERCHANTABILITY, TITLE, AND FITNESS FOR A PARTICULAR PURPOSE. WHILE ZEAL.LY TAKES REASONABLE PHYSICAL, TECHNICAL, AND ADMINISTRATIVE MEASURES TO SECURE THE SERVICE, ZEAL.LY DOES NOT GUARANTEE THAT THE SERVICE CANNOT BE COMPROMISED. CUSTOMER UNDERSTANDS THAT THE SERVICE MAY NOT BE ERROR FREE, AND USE MAY BE INTERRUPTED.


General. Customer must pay all fees as specified on the order. Customer is responsible for the payment of all sales, use, withholding, VAT, and other similar taxes. This agreement contemplates one or more orders for the Service, which orders are governed by the terms of this agreement.


Credit Card Payments. Customer will be required to agree to the payment terms of any online credit card backend service provider as part of paying for the Service. If a credit card account is being used, Zeal.ly may obtain pre-approval for an amount up to the amount of the order. Customer must pay for the Services online, and Zeal.ly may charge its credit card for all purchases and for any additional amounts (including any taxes and late fees, as applicable) owed to Zeal.ly. CUSTOMER IS RESPONSIBLE FOR THE TIMELY PAYMENT OF ALL FEES AND FOR PROVIDING ZEAL.LY WITH A VALID CREDIT CARD FOR PAYMENT WHICH THEY ARE AUTHORIZED TO USE. If Customer wants to designate a different credit card or if there is a change in Customer's credit card status, Customer must change its information online in the account within the Service. If a Customer credit card changes or expires, or is revoked, disputed or not valid for any other reason, Zeal.ly may suspend, terminate, or both (without liability) Customer's use of the Services upon 5 days' notice sent to Customer via email (using its email address in the Service).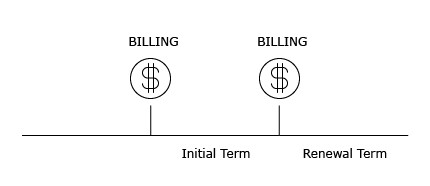 Definition of Confidential Information. Confidential Information means all non-public information disclosed by a party (Discloser) to the other party (Recipient), whether orally, visually, or in writing, that is designated as confidential or that reasonably should be understood to be confidential given the nature of the information and the circumstances of disclosure (Confidential Information). Zeal.ly's Confidential Information includes, without limitation, the Service, its user interface design and layout, and pricing information, and the Software (defined below). Customer's Confidential Information includes, without limitation, the Customer Data.


Protection of Confidential Information. The Recipient must use the same degree of care that it uses to protect the confidentiality of its own confidential information (but in no event less than reasonable care), and it may not disclose or use any Confidential Information of the Discloser for any purpose outside the scope of this agreement. The Recipient must make commercially reasonable efforts to limit access to Confidential Information of Discloser to those of its employees and contractors who need such access for purposes consistent with this agreement and who have signed confidentiality agreements with Recipient no less restrictive than the confidentiality terms of this agreement.


Exclusions. Confidential Information excludes information that: (i) is or becomes generally known to the public without breach of any obligation owed to Discloser; (ii) was known to the Recipient prior to its disclosure by the Discloser without breach of any obligation owed to the Discloser; (iii) is received from a third party without breach of any obligation owed to Discloser; or (iv) was independently developed by the Recipient without use or access to the Confidential Information. The Recipient may disclose Confidential Information to the extent required by law or court order, but will provide Discloser with advance notice to seek a protective order.


Data Security Measures. In order to protect Customer's Confidential Information, Zeal.ly: (i) implements and maintains all reasonable security measures appropriate to the nature of the Confidential Information including, without limitation, technical, physical, administrative, and organizational controls, and will maintain the confidentiality, security, and integrity of such Confidential Information; (ii) implements and maintains industry standard systems and procedures for detecting, preventing, and responding to attacks, intrusions, or other systems failures and regularly tests, or otherwise monitors the effectiveness of the safeguards' key controls, systems, and procedures; (iii) designates an employee or employees to coordinate implementation and maintenance of its Security Measures (as defined below); and (iv) identifies reasonably foreseeable internal and external risks to the security, confidentiality, and integrity of Customer's Confidential Information that could result in the unauthorized disclosure, misuse, alteration, destruction, or other compromise of such information, and assesses the sufficiency of any safeguards in place to control these risks (collectively, Security Measures).


Business Associate Agreement. If Customer is a Covered Entity as that term is defined in the Health Insurance Portability and Accountability Act (HIPAA) and its implementing regulations, then Customer and Zeal.ly agree to be bound by the terms and provisions of Zeal.ly's Business Associate Agreement which can be found at zeal.ly/legal/baa.html and which is incorporated by reference for all purposes.


Reservation of Rights. The Service and the Software are the proprietary property of Zeal.ly and its licensors, and all right, title, and interest in and to the Service and the Software, including all associated intellectual property rights, remain only with Zeal.ly. Customer may not remove or modify any proprietary marking or restrictive legends in the Service or Software. Zeal.ly reserves all rights unless expressly granted in this agreement.


Restrictions. Customer may not: (i) sell, resell, rent, or lease the Service or use it in a service-provider capacity; (ii) use the Service to store or transmit unsolicited marketing emails, libelous, or otherwise objectionable, unlawful, or tortious material, or to store or transmit infringing material in violation of third-party rights; (iii) interfere with or disrupt the integrity or performance of the Service; (iv) attempt to gain unauthorized access to the Service or its related systems or networks; (v) reverse engineer the Service or the Software; or (vi) access the Service or use the Software to build a competitive service or product, or copy any feature, function, or graphic for competitive purposes.


Software. All mobile software provided by Zeal.ly as part of the Service, and the Service documentation, sample data, marketing materials, training materials, and other materials provided through the Service or by Zeal.ly (Software) are licensed to Customer as follows: Zeal.ly grants Customer a non-exclusive, non-transferable license during the term of this agreement, to use and copy such Software in accordance with the documentation, solely in connection with the Service.


De-identified Data.




Zeal.ly may use protected health information to provide you with data aggregation services (as that term is defined by HIPAA) and to create de-identified data in accordance with 45 CFR 164.514(a)-(c). Zeal.ly owns all right, title and interest, in any de-identified data it creates from protected health information.


Zeal.ly may compile statistical information related to the performance of the Service not based on protected health information and may make such information publicly available, provided that such information is aggregated and anonymized, and there is no means to re-identify the source or identity of such information. Zeal.ly retains all intellectual property rights in such information.



Term. This agreement continues until all orders have expired or are terminated for material breach under Section 7(b).


Mutual Termination for Material Breach. If either party is in material breach of this agreement, the other party may terminate this agreement at the end of a written 30-day notice/cure period, if the breach has not been cured.


Return of Customer Data.




Within 30-days after termination, upon request Zeal.ly will make the Service available for Customer to export Customer Data as described at zeal.ly/faq.html


After such 30-day period, Zeal.ly has no obligation to maintain the Customer Data and may destroy it.



Return Zeal.ly Property Upon Termination. Upon termination of this agreement for any reason, Customer must pay Zeal.ly for any unpaid amounts and destroy or return all property of Zeal.ly. Upon Zeal.ly's request, Customer will confirm in writing its compliance with this destruction or return requirement.


Suspension. Zeal.ly may temporarily suspend the Service and/or remove the applicable Customer Data if it in good faith believes that, as part of using the Service, Customer has violated a law or made any misrepresentation as part of using the Service. Zeal.ly will attempt to contact Customer in advance.


Suspension for Non-Payment. Zeal.ly may temporarily suspend the Service if Customer is more than 30 days late on any payment due pursuant to an order.


Exclusion of Indirect Damages. To the maximum extent allowed by law, Zeal.ly is not liable for any indirect, special, incidental, or consequential damages arising out of or related to this agreement (including, without limitation, costs of delay; loss of or unauthorized access to data or information; and lost profits, revenue, or anticipated cost savings), even if it knows of the possibility or foreseeability of such damage or loss.


Total Limit on Liability. To the maximum extent allowed by law, Zeal.ly's total liability arising out of or related to this agreement (whether in contract, tort, or otherwise) does not exceed the amount paid by Customer within the 12-month period prior to the event that gave rise to the liability.


Governing Law. This agreement is governed by the laws of the State of Texas (without regard to conflicts of law principles) for any dispute between the parties or relating in any way to the subject matter of this agreement.


General Arbitration Process. Any dispute or claim that may arise between the parties relating in any way to or arising out of this agreement, Customer's use of or access to the Services (Claim), must be resolved exclusively through final and binding arbitration (rather than in court) under the then current commercial or international rules of the American Arbitration Association, and the proceeding will be held in Dallas, Texas. Any judgment on the award rendered by the arbitrator is final and may be entered in any court of competent jurisdiction. Nothing in this agreement prevents either party from seeking injunctive or equitable relief in any court of competent jurisdiction. The prevailing party in any arbitration or litigation is entitled to recover its attorneys' fees and costs from the other party.


Optional Arbitration for Claims Less than $10,000. Notwithstanding the foregoing, for any Claim (excluding claims for injunctive or other equitable relief) where the total amount of the award sought is less than $10,000, the party requesting relief may choose to resolve the dispute in a more cost-effective manner through binding non-appearance-based arbitration. If a party elects' arbitration, they must initiate such arbitration through an established alternative dispute resolution (ADR) provider mutually agreed upon by the parties. The ADR provider and the parties must comply with the following rules: (i) the arbitration will be conducted by telephone, online and be solely based on written submissions, the specific manner will be chosen by the party initiating the arbitration; (ii) the arbitration will not involve any personal appearance by the parties or witnesses unless otherwise mutually agreed by the parties; and (iii) any judgment on the award rendered by the arbitrator is final and may be entered in any court of competent jurisdiction.


PROHIBITION OF CLASS AND REPRESENTATIVE ACTIONS. EACH PARTY MAY BRING CLAIMS AGAINST THE OTHER ONLY ON AN INDIVIDUAL PARTY BASIS, AND NOT AS A PLAINTIFF OR CLASS MEMBER IN ANY PURPORTED CLASS OR REPRESENTATIVE ACTION OR PROCEEDING. THE ARBITRATOR MAY NOT CONSOLIDATE OR JOIN MORE THAN ONE PARTY'S CLAIMS, AND MAY NOT OTHERWISE PRESIDE OVER ANY FORM OF A CONSOLIDATED, CLASS OR REPRESENTATIVE PROCEEDING.


Indemnity. If any third party brings a claim against Zeal.ly related to Customers' use of the Service, Customer's must defend, indemnify, and hold Zeal.ly harmless from and against all damages, losses, and expenses of any kind (including reasonable legal fees and costs) related to such claim.


Entire Agreement and Changes. This agreement and the order constitute the entire agreement between the parties and supersede any prior or contemporaneous negotiations or agreements, whether oral or written, related to this subject matter. Customer is not relying on any representation concerning this subject matter, oral or written, not included in this agreement. No representation, promise, or inducement not included in this agreement is binding. No modification or waiver of any term of this agreement is effective unless both parties sign it, however this agreement may be modified through an online process provided by Zeal.ly.


Consent to Electronic Notice and Communications. For purposes of messages and notices about the Service (including, without limitation, collections and payments issues), Zeal.ly may send email notices to the email address associated with Customer's account or provide in service notifications. For certain notices (e.g., notices regarding termination or material breaches), Zeal.ly may send notices to the postal address provided by Customer. Zeal.ly has no liability associated with Customer's failure to maintain accurate contact information within the Service or its failure to review any emails or in-service notices.


No Assignment. Neither party may assign or transfer this agreement to a third party, nor delegate any duty, except that the agreement and all orders may be assigned, without the consent of the other party, as part of a merger or sale of all or substantially all the businesses or assets of a party.


Independent Contractors. The parties are independent contractors with respect to each other.


Enforceability and Force Majeure. If any term of this agreement is invalid or unenforceable, the other terms remain in effect. Except for the payment of monies, neither party is liable for events beyond its reasonable control, including, without limitation, force majeure events.


Money Damages Insufficient. Any breach by a party of this agreement or violation of the other party's intellectual property rights could cause irreparable injury or harm to the other party. The other party may seek a court order to stop any breach or avoid any future breach of this agreement.


Survival of Terms. Any terms, that by their nature survive termination of this agreement for a party to assert its rights and receive the protections of this agreement, will survive (including, without limitation, the confidentiality terms). The UN Convention on Contracts for the International Sale of Goods does not apply.


Mobile Software. Zeal.ly may make available software to access the Software via a mobile device. To use the Software, Customer must have a mobile device that is compatible with the Software. Zeal.ly does not warrant that the Software will be compatible with Customer's mobile device. Customer may use mobile data in connection with the Software and may incur additional charges from Customer's wireless provider for these services. Customer agrees that it is solely responsible for any such charges. Customer acknowledges that Zeal.ly may, from time to time, issue upgraded versions of the Software, and may automatically electronically upgrade the version of the Software that Customer is using on its mobile device. Customer consents to such automatic upgrading on its mobile device, and agrees that the terms and conditions of this agreement will apply to all such upgrades. If the mobile device software is acquired from an Apple platform (App Store Software), the additional terms set forth on Exhibit A apply.


Feedback. If Customer provides feedback or suggestions about the Service, then Zeal.ly (and those it allows to use its technology) may use such information without obligation to Customer.


Last Revised May 1st, 2020.